Great photo!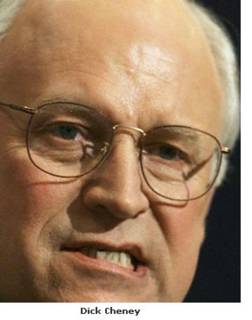 I have to say that this picture of Dick Cheney from Salon is really one of the best portraits I've ever seen. It really caputres his personality, don't you think?

The column is good, too.
Go read it here
.
The best part is that Conason points out that the "Wild-Eyed" video is a pathetic attempt on BushCo's part to run against Hitler, because they know Kerry is a threat. Wonder if they can get Kerry to wear a Nazi uniform and a little mustache during the debates? I guess they could argue that it's the only way to keep it "fair and balanced".